GREED?

This book explores the numerous scandals that have plagued virtually every well-known Pentecostal and Charismatic evangelist and televangelist of the 20th and 21st centuries. Some of the scandals of non-Pentecostal/Charismatic evangelists and televangelists are also dealt with.

As you read this book remember that all believers in Jesus Christ are to live holy lives (that are above reproach – Philippians 2.15; 3.6; Colossians 1.22; 1 Thessalonians 3.13; 5.23; 2 Peter 3.14) and pastors and evangelists more so:

An overseer, then, must be above reproach, the husband of one wife, temperate, prudent, respectable, hospitable, able to teach, not addicted to wine or pugnacious, but gentle, peaceable, free from the love of money. (1 Timothy 3.2-3, emphasis added)

An overseer is a synonym of pastor. Most televangelists are pastors which means that they must be blameless and above reproach. They must also be "free from the love of money," something that none of the televangelists noted in this book can honestly say they are.

We urge you to read this book carefully and then make a determination if the men and women in this book are faithful servants of God who are preaching the Gospel to the glory of God or if they are preaching a false gospel that is bringing wealth, fame and glory to them.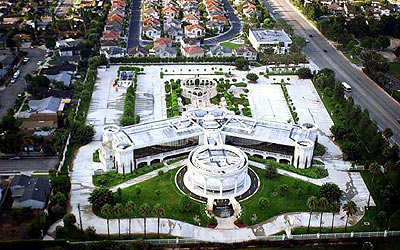 CONTENTS
PART I – PENTECOSTALISM VERSUS THE CULTS
1. ECSTATIC LANGUAGE
2. SIMILARITIES OF PENTECOSTALISM AND CULTS
3. WHAT THE AZUSA STREET REVIVAL WAS LIKE
PART II – DOCTRINES, VISIONS AND PROPHECIES
4. UNUSUAL DOCTRINES OF PENTECOSTALISM
5. VISIONS OF HEAVEN
6. PROPHECIES
7. PENTECOSTAL/CHARISMATIC SCANDALS
8. GREED?
The Gospel
Faith Check
Spiritual Fitness Program
Arguments for and against the manifestation gifts
Scriptural giving
Other books offered by Grace Mercy Ministry are
Make Disciples of all the Nations
When? When Will the Rapture Take Place?
To purchase your copy of GREED? email - dovbooks@yahoo.com
or call 928.237.5351