Do you want to build a web site but don't know how to?
Do you want to keep your current web site updated but don't have the time to do it yourself?
Do you want a web site for your business?
If you need help with your web site or you don't have one. Fire off an e-mail today.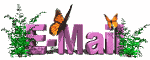 Need help getting that short story or book written & published?
---
For a fine selection of political & religious books go to the