Enemies of Freedom & Truth
---
---
Why is Bush carrying the Talmud? He can barely read.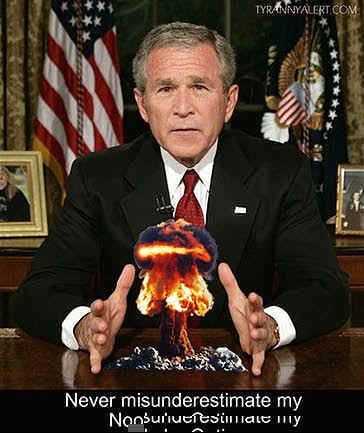 Mike Malloy Conspiracy Planet Skolnick Report
Bush Crime Family Links Bush Crime Family Tree
Bush Family Values Bush Crime Family Plan
No GW Frauds-R-Us Frauds-R-Us II
Bush Crime Family News Bush Family Evil Empire
Bush Dynasty Yahoo Search - Bush Crime Family
Michael Moore Alternative Media Research
Foreign Policy and World Politics Voting Links
Support the American soldiers and help the people of Iraq
Organizations Political Action
Satirical Websites
Bush Hall of Shame Gallery RBN Humor
Bush Rap Sheet George W Bush Store Baby Bush Toys
None of the pics on this site are satirical. They accurately depict what W and the GHW Bush Gang believe. The finger pic of W below is real (George Bush In Charge Video) and W has vacationed with Usama bin Laden although the pic is not real.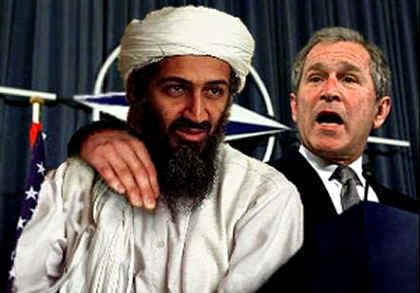 Baby vacationed with Usama bin Laden.






Defenders of Freedom & Truth
(Take the challenge if you think al Qaeda pulled off the 911 attack. It will change your life.)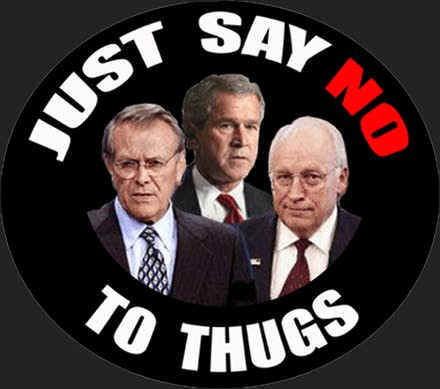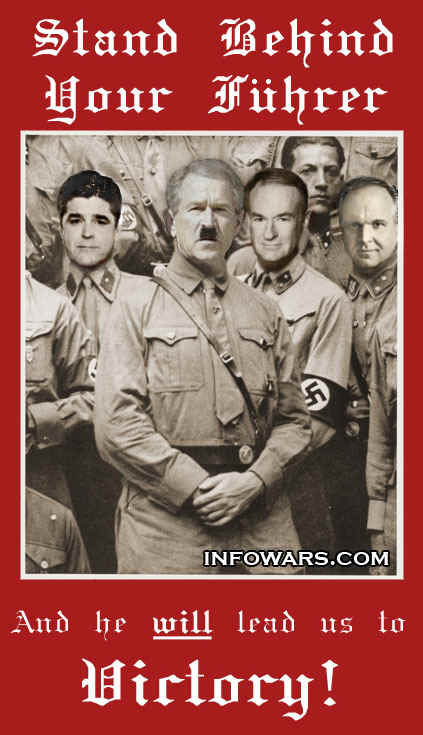 Does Bush want to be the Fuhrer?